Chamchi KImbop
This Korean dish consists of white rice, tuna and some veggies wrapped up in a roll with seaweed. It's a little starnge at first but quickly becomes addictive.
Chamchi Kimbop
Korean Food
Tuna Japanese Style
This is one of the finest forms of
Japanese sushi
. It's an intimatet affair, you get an opportunity to taste the full flavor of the Tuna. At first, we were all a little worried about eating raw fish, but after trying it once it became an instant hit.
Japanese Food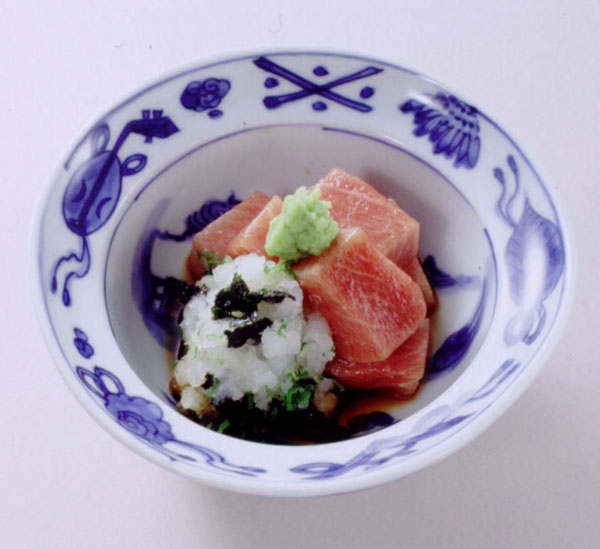 Tuna Sashimi with Grated Radish